About us
Delhi Nights – Sweets & Indian Cuisine serves a wide range of Indian specialties. We are located at 13 Old Geelong Road, Hoppers Crossing VIC. We serve the best Indian Cuisine every day of the week. Try our Butter Chicken, Chicken Saag, Lamb Madras, Veg Samosa, Fish or Prawn Masala, Fish or Prawn Madras, Veg Manchurian and many more. Also, enjoy our Vegetarian Curries, Indo-Chinese specialties, Punjabi Chaat Bhandar, South Indian dishes along with rice, breads, and accompaniments with various desserts and drinks. For complete information about our menu, click the Order Online Button now. We look forward to delivering exquisite Indian cuisine right at your doorstep.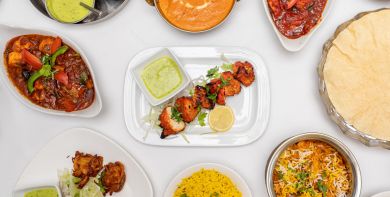 Reviews
manvinder
"Best indian food in town ?? Love their tava chicken, its the best!"
10/01/2020
manvinder
"Amazing food & service as always! Best indian food ever Please start making tandoori mushrooms ??"
10/01/2020